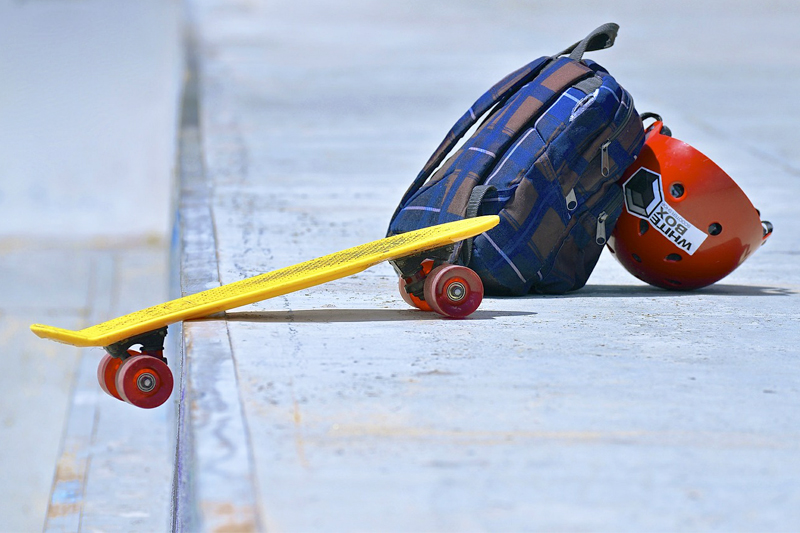 Nothing beats carving up the road, park, or footpath with a good penny board. People of all talents and abilities can appreciate the feeling. The only difficulty of the experience is settling on a single brand and board to buy, that fits comfortable with your riding style.
The sheer amount of choices available when it comes to choosing a skateboard means that many shoppers may find themselves wondering where to start. This issue may be aggravated further via the existence of fake and imitation products in the skating industry, which may put some shoppers off from making a decision altogether.
Thankfully, this brand has been around for quite some time, and for many years has been a great choice for many skaters. In this Kryptonics Torpedo review, we'll highlight some of the penny board's functionality and styles, as well as the different sizes available to choose from.
About Kryptonics
Kryptonics originally started selling skateboard wheels since the 1960s, and became one of the first brands to introduce polyurethane into their wheels. They were also one of the first companies to integrate polyurethane into their boards, thus giving the bearings more spin and smoother control.
Kryptonics today is a widely known skateboard brand, as they can be purchased in many stores and skateboard shops from around the world and online as well. The price range for most boards is in the $40 – $150 range, making them affordable for a range of budgets while still delivering premium performance.
Thoughts On The Kryptonics Torpedo Penny Board
One thing we loved about the Kryptonics Torpedo is that it comes with a multitude of different color wheels and decks. You can also choose from printed deck designs that suit your personal style.
There are also some sizing options available for the Torpedo: you can choose between a 22.5 inch or 28 inch length. What size you choose really comes down to your preferences for riding and comfort. The smaller sized penny board offers more flexibility and control while performing tricks. While the 28 inch model will give you more speed and traction when going down steep inclines.
The 22.5 inch model has a square surface to prevent unwanted slips and drop offs when you're on the board. One minor complaint some riders had with the board is that its surface was not as grippy as some of the other boards out there. Fortunately, you can easily fix this problem by getting some good grip tape and by wearing a solid pair of skate shoes. One thing you'll notice right away with the Kryptonics Torpedo is that it has a slope at its nose, also sometimes called a kickstand. This little feature will help you perform tricks with less difficulty.
Specifications
The area below the Torpedo penny board has a weight limit of 110 pounds, which is the recommended amount of weight that should be placed on its surface. However, 110 pounds is the recommended weight, and not the maximum as skaters of up to 180 pounds can use it without problems.
The 83A Kryptonics urethane wheels measure at 62mm in diameter and 51mm wide. The extra length and size of the wheels means that you will be able to travel longer distances, and small rocks or rougher surfaces will not be of a problem compared to the use of smaller wheels. The extra width you get on either side of the deck adds to its support and stability.
One thing to note about the board is that some skaters may find it a bit too noisy for their liking, which is due to the additional amount of extra features the company has thrown together to make this board possible. On the other hand, an extra bit of noise could be seen as a small price to pay for some extra traction and speed when it matters the most, so it all comes down to personal preference.
Finally, the Torpedo uses ABEC 5 bearings and 3.25 inch trucks. These specs make it ideal for entry level skaters, including smaller children, teenagers and adults to get up and running with this board.
Kryptonics Torpedo Penny Board Sizes
Original (22.5in)
Kryptonics Super Fat Cruiser (30.5in)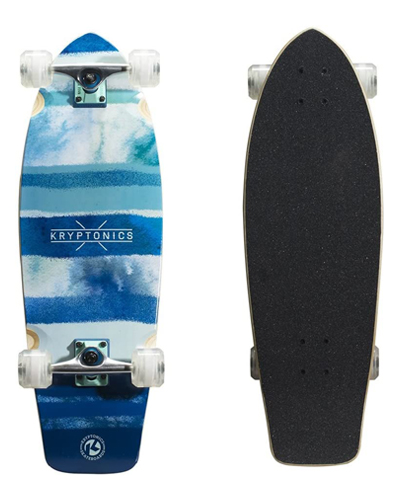 Summary
The Kryptonics Torpedo Penny Board was made with the beginner in mind, as everything from its basic construction to high quality parts and trucks makes it very easy to get started with. However, even professional skaters are known to use the this board, and it can be purchased at a fraction of the price of some other models.
In short, the kryptonics torpedo could be an ideal option for beginners as well as pro skaters. And of course you can add your own little customization to the deck if you choose to, such as changing the trucks and bearings.
Hope that this article was of help to you. Have any questions or comments? We would love to hear from you!