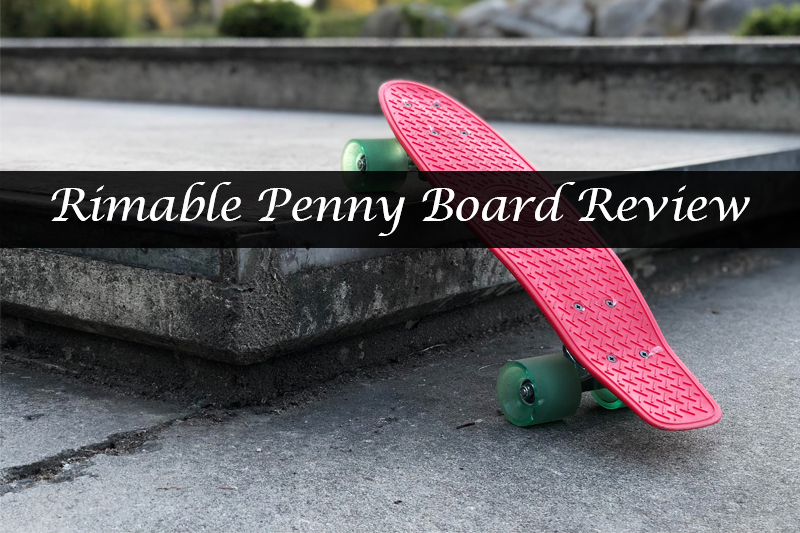 Rimable Skateboards – A Closer Look
Skateboarding is a sport, a form of art and great exercise. It is beneficial to the body as it helps burn calories to stay fit. It is great to enhance or gain physical endurance, flexibility, precision, pain tolerance and stress relief. For children, skateboarding is good for their growth aside from being an environmental transport.
If you are into skateboarding, then you know just how much fun penny boards can be. One popular skateboard brand that offers a quality product is the Rimable penny board.
Doesn't matter if you are a beginner or have been skating for ages, the Rimable penny board makes sure skating is fun. Its 22-inch long and 6-inch wide deck is all made of very durable material, and high quality trucks of thick aluminum. The smooth wheel has an ABEC-7 bearing for high speed. It can handle up to 198 pounds or 90 kilograms of weight.
Appearance
The Rimable penny board comes with an attractive pattern print and the board and its wheels are available in various designs and colors. It fits well in fashion accessories of teens and adults alike as it can harmonize with their clothing styles. This board is popular in skate parks and school campuses. A great board for making walking distance trips much faster and for covering ground when on a tight schedule.
The great looking design of this skateboard is sure to capture attention. Some say it looks like a galaxy while others say it is more ocean-looking. You can also choose from several color schemes such as Red & Blue and Black & Green.
Durability
The Rimable mini cruiser board is suitable for both adults and younger children alike. Its great fun for whole family, and can withstand the weights of a full grown adult. It is made of durable material and is smooth and easy to ride.
Price
Skating is an appealing sport to many, but due to the higher cost of skateboards, it can get expensive in the long run for full custom builds. This is not the case for Rimable skateboards because of its affordable pricing and its fully assembled packaging. No need to mess with pieces and screws for assembly.
Customer service
Skaters have a good experience with Rimable's customer service. One had received a broken penny board but it was quickly replaced with a new one at no cost. The response from Rimable is polite and thoughtful. You can expect good customer support in case something goes wrong with your purchase.
Pros
Great designs & color schemes

Ideal for all ages

Smooth riding

Great board for beginner riders
Cons
Harder to make turns with a penny board

Bearings don't free spin very well
Rimable Penny Board – Our Experience
We loved the fact that with just one push, the Rimable penny board can make a pretty good distance. It can manage to handle the weight of the rider with no problems, and can be recommended for anyone who is looking for a beginner friendly penny board experience.
The Rimable penny board is also an excellent option for those who want to breeze around school campuses, villages, subdivisions and parks. If you have always wanted to walk fast to your next event, a penny board can take you wherever you want in a timely fashion; only smooth pavements required.
Another thing we liked about this pennyboard was its size and quiet performance. We all want to skate around and have fun, but sometimes a big-sized skateboard you have to lug around is not as attractive. Other units create rolling noise from the hard wheel and often draw attention while skating. But thanks to its smooth PU wheels, this board will make your trips smooth and quiet.
We hope you enjoyed our rimable penny board review. Have any questions or would like to share your thoughts on a recent experience with this product? Send us a message!